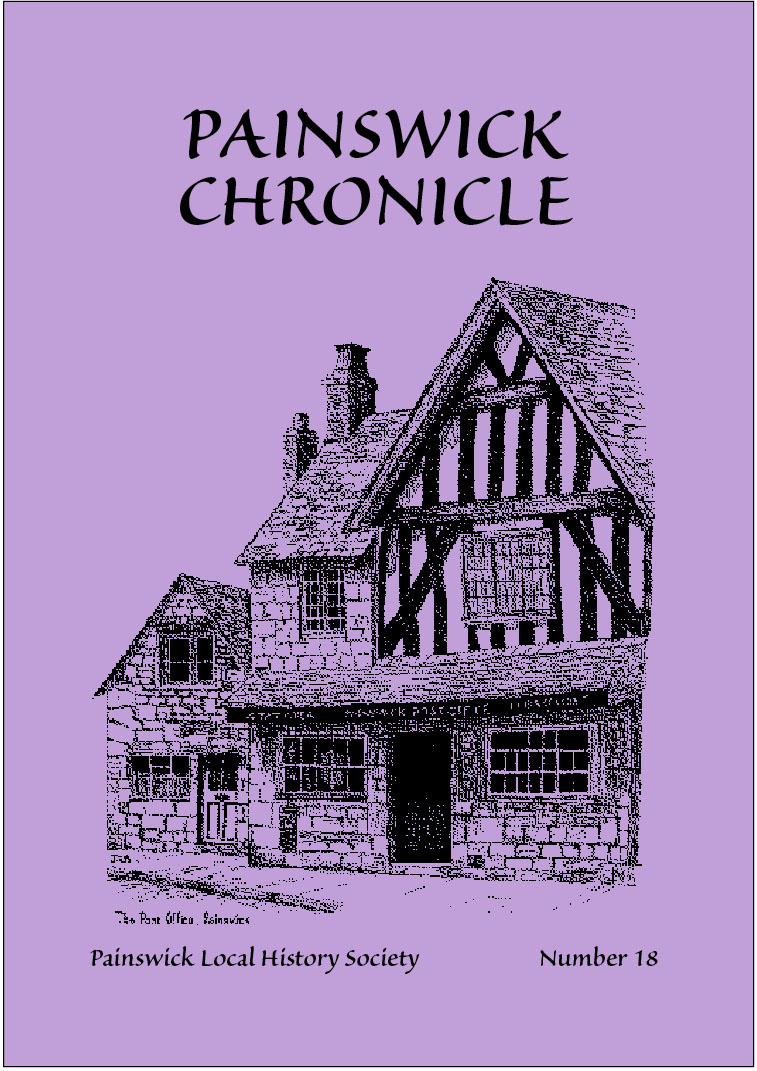 Panswick Chronicle (ISSN:1461-0787) is the annual journal of the society.
Our aim is that each edition should cover a broad range of aspects of Painswick's history; memoirs, individuals, buildings, businesses together with sundry "Jottings" and reports of the monthly meetings.
We welcome submissions for inclusion and if you feel daunted at the prospect of either writing or researching your article a guiding hand is available so please just ask.
Copies are available from the society - £6.00 + p&p or Painswick Pharmacy. Issues 1-3 are now out of stock.
Members are entitled to a copy of the current year's edition at a reduced price of £3.00 purchased from the society.

PDF files of out of print Chronicles:
Chronicle 1 Chronicle 2 Chronicle 3

Painswick, A Timechart of a Cotswold Village ISBN 0 9528214 1 9 - £9.95 + p&p

Gyde Orphanage Remembered - £5.00 + p&p
Memories of four residents of the orphanage:
Robert Norris at Gyde, 1921-1928
Frederick Semark at Gyde, 1928-1937
Michael Snell at Gyde, 1941-1949
Kim Williamson at Gyde, 1964-1974


Barks & Bites from Bow-wow land - £0.60 + 2nd class letter postage
350 years of Quakerism in Painswick
Milestone Leaflet - F.O.C. + 2nd class letter postage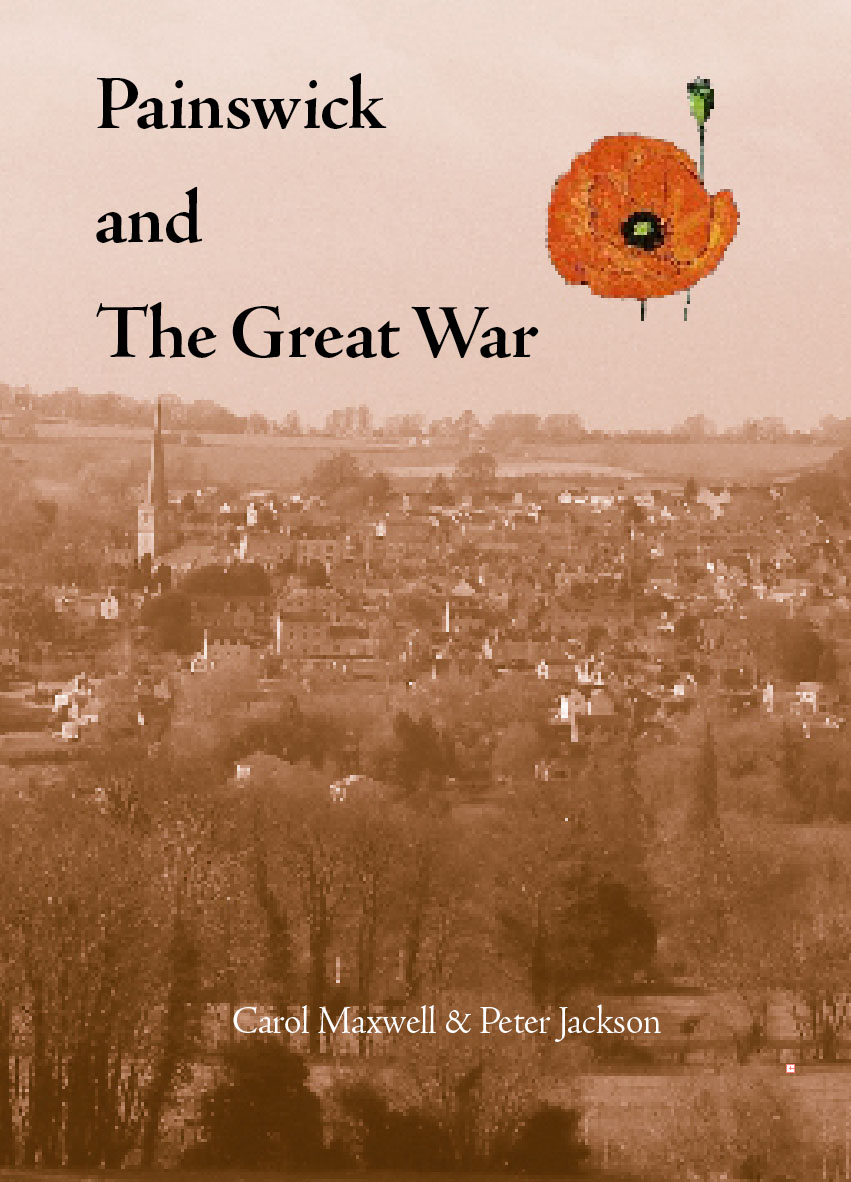 Painswick and the Great War - Following the exhibition the society put on in August 2014 to mark the commemoration of the centenary of the start of the First Warold War a request was made that the research should not be lost but should be saved in a permanent form. In fact it took much additional research but the result is well worth the read.

Available from Painswick Pharmacy or through the Society - £10.00 + p&p